TAKE THAT ICE UP FOR THE NICEST MC
please yo, tell BIG, he's unbelievable.
Welcome to The Rap Memory Box powered by @evboogie of @upnorthtrips.
#TheRapMemoryBox is a daily digest of digital ephemera celebrating hip hop's finest anniversaries delivered directly to your inbox.
---
biggie would be 48 today.
---
look.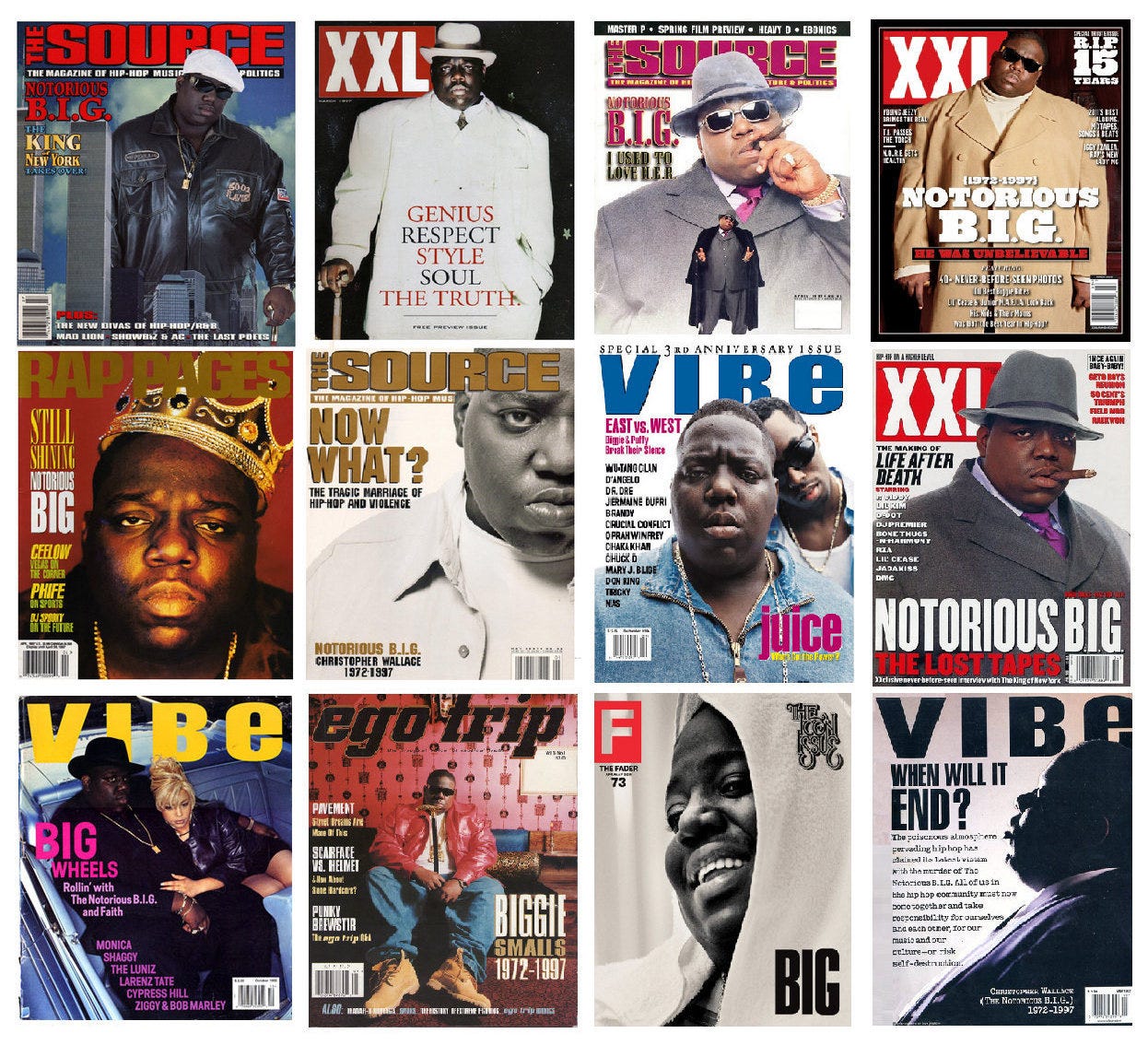 ---
listen.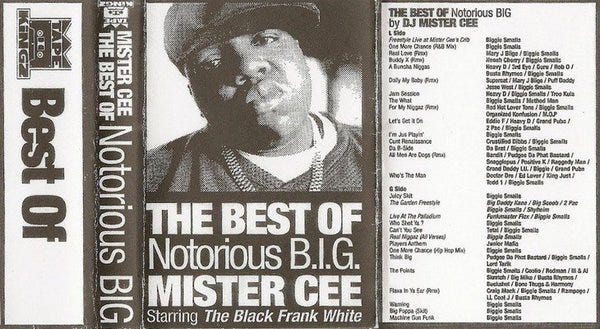 make the best cds & the best tapes…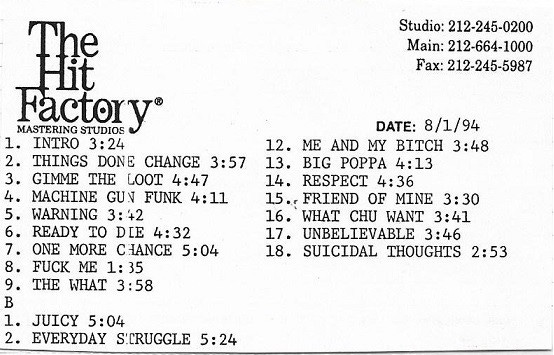 playlist professional…
---
watch.
---
support.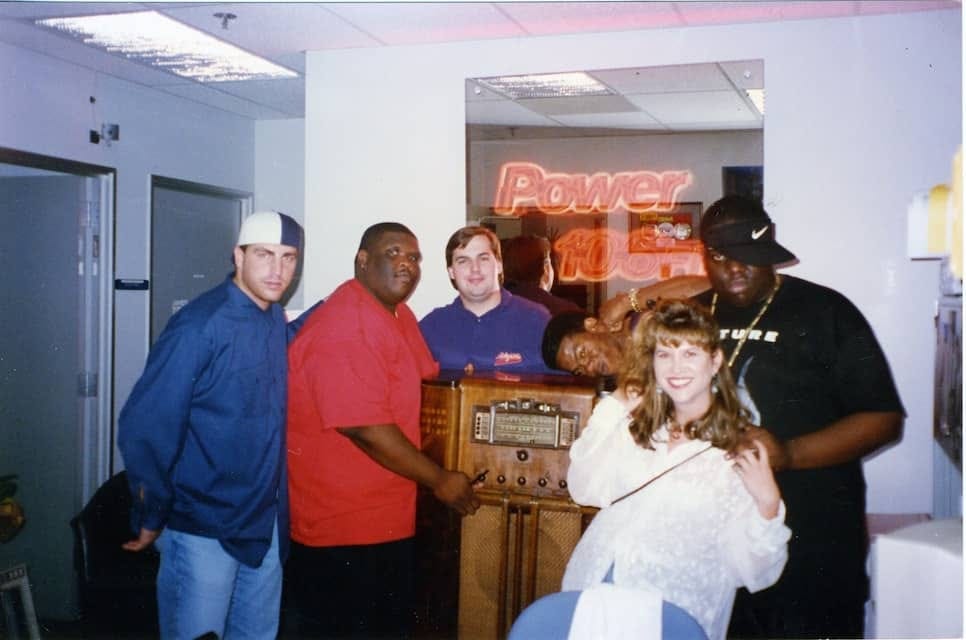 ROB STONE: Heading to a visit at LA's Power 106, Big comes down from his room wearing a black T-shirt with a Ku Klux Klan member holding a KKK baby, and in bold type it says, "Future Police Officer." Here's where the pressure to deliver for Clive and Puff kicked in, and I start thinking the worst. What if this shirt pisses off some of the execs at radio? What if Big is asked to pose for trade photos and the entire network of white-owned hip-hop stations see the shirt and refuse to play his record? So I asked Big to walk with me away from everyone and said, "Big, you know we're heading to radio stations to get your record played." He shook his head in agreement. "Well, these are white-owned radio stations. The shirt might offend them and get in the way of us getting your record played." He looked down at his shirt to see what I was talking about. He paused, then chuckled and said, "We're good Rob Stone, we're good." 
---